---
TruckerMP Application
Apply to be part of Yorkshire Haulage VTC on TruckersMP.
---
Apply
---
...and much more
DarkMode
Our website is served in DarkMode who likes been blinded really....
Statistics
Detailed statistics make viewing the compananys stats so much easier.
Active Community
Don't drive alone anymore. you always find someone active at Yorkshire Haulage VTC.
Regular Updates
Our amazing founder develops this website, Our DriversHUB is proudly supplied by VTC Analytics. VTC Analytics
TruckersMP Verified (soon)
Yorkshire Haulage VTC has reached the requirements to be a verified VTC.
Events
With our event manager (The Pig). Events are posted in discord and on the hub, so if you wish to join them mark attending on the hub or on discord and get awarded points towards the leaderboard.
Real time Tracking
Real time tracking is delivered to the server with TruckersHub Tracker.
Secure Website
Yorkshire Haulage website is delivered to you in https secure SSL connection.
---
TruckersHub Tracker
Multiplayer Compatible
The TruckersHub Tracker is compatible with multiplayer (also single player) and displays up-to-date details of driver information within our VTC.
Maximum Comfort
Never manually add jobs yourself again. TruckersHub Tracker will do it automatically!
Constant development
VTC Analytics & TruckersHub Tracker are usually quick at fixing any issues they come across!
TruckersHub Tracker, a simple install and forget job logging solution.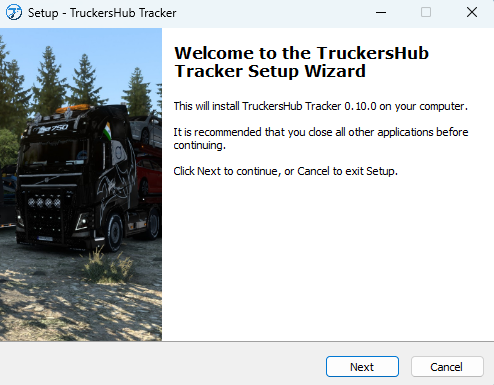 ---